Taking the step from practicing yoga to teaching yoga can seem daunting but let's take a look at a few good reasons why more yoga practitioners and yoga teachers as well should consider teaching Let It Go Yoga.
Let It Go Yoga is a unique style of hatha yoga, that is practiced lying down. It is a gentle,  yet challenging practice that serves a wide audience and

 

can be modified to suit the needs of 

different fitness levels. 

Let It Go Yoga is a mind/body experience. The postures are held, allowing the student the time to go inwards, and

that

 

allow

s

 

the teacher to take their students on a journey

 

 

of 

self care and self discovery. 
Having taught this practice in Santa Barbara for over 30 years, we have found it to be the perfect class to offer in studios and health clubs, as well as at workshops and retreats. It is safe and accessible to many people.
Our students have practiced with us for years. We have found Let It Go Yoga to be

 

the class that students want to get back to.  As the teacher, you are "holding the safe space" that allows your students to truly relax, let go of the events of their day and just be.  We all need space for this in our lives. This is a gift you can give

 

to others.
The Let It Go Yoga class gives students time to share their experience and realize that we all have things to let go of! This creates a community of like minded students who will come back to your classes for years to come.
We have heard from people who would like to teach yoga, however time and money usually gets in the way of making it happen.  To take the time off from work, travel to Santa Barbara, pay for travel and lodging…these are all considerations, not to be taken lightly. Many have asked us when we were coming to their town! Well, now we can!
Jim and I are very exited to be launching our Let It Go Yoga Certified Teacher Training online. On May 22 we will offer the course to a group of Beta Testers from around the world. We have compiled our years of expert knowledge and feel that our online training will serve our teachers for years to come.  The course is designed to practice at your convenience, and you can become certified in as little as 8 weeks!
Here are a

few more reasons to consider teaching Let It Go Yoga and attending our online training. 
1. Teaching yoga is very rewarding. 
All the yoga teachers, that I know, love teaching yoga! That's because it is very rewarding on many levels. Imagine, how would it feel to have your clients give you a big hug after your class, to see your students smiling and happy, to know that you are making a difference for others?  As a Let It Go Yoga teacher you are helping others to learn to relax and let go. We have hundreds of testimonials that Let It Go Yoga relieves pain, heals emotions and has opened students' minds to new ways of being in the world. It's very rewarding to make a difference in someone's life!
white
2. It's a great way to meet like minded people.
Jim and I met in one of my yoga classes!  Teaching yoga is a wonderful way to meet great people. You may not want to marry one of your students, but you will make many friends along the way. Over the years we have met fantastic people from all over the world, who have enriched our lives in many ways, people whom we would not have met in any other way. Yoga attracts a wide variety of open minded students who are health oriented, ready to try new things and are fun to be around!
white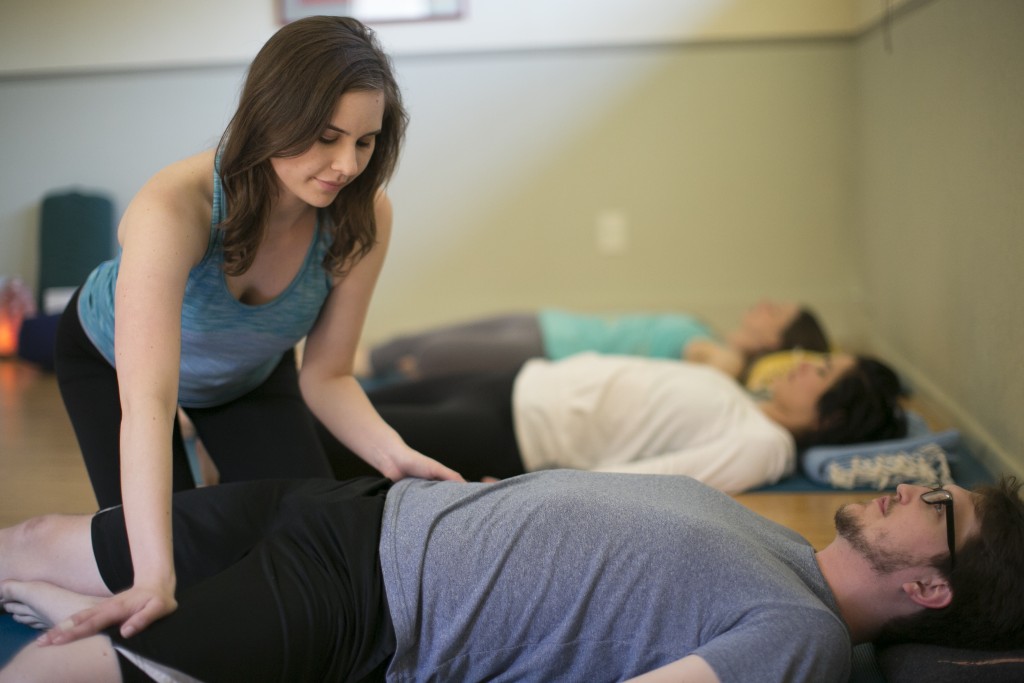 white
3. You can teach yoga at any age or phase in your life! 
If you are at a crossroads where you are not happy in your job, looking for a more rewarding career or just want a part time position that you enjoy… teaching Let It Go Yoga can give you just that! We have trained students as young as 17 and as old as 70! College students who have taken our training have blossomed and grown into experienced teachers. In our teachers training we have had moms who want to work and still have time for their children and family. Our grads include mother/daughter teams that are now teaching at

 

 retreat centers around the world. We have had seniors who, after retiring  from their careers, were looking for fulfilling ways to continue to contribute to the world and make money without all the stress. You can do this at any age!
white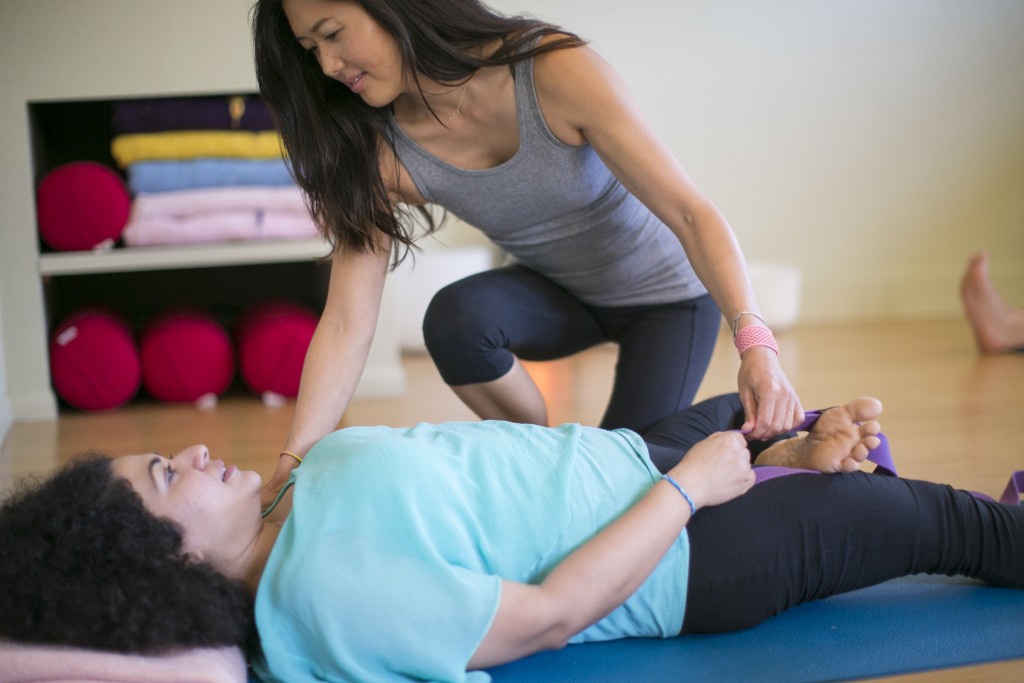 4. You can teach in a variety of venues.
Where would I teach, you might ask? You can teach yoga from your home, like we have for years. We like that our students are our guests and we can pamper and take extra good care of them. But you can also teach in many other places. It seems that there are more and more opportunities for yoga teachers to teach! Not only can you teach at a local studio, a health club, gym or spa, you can also teach yoga in stores, art galleries, hotels, even wineries and bars! Our grads teach at Santa Barbara City College, UCSB and through the Center for Lifelong Learning, our Adult Ed. Program. There are classes taught in parks, at festivals, at retreats. Yoga in now offered in hospitals and clinics across the country. You can teach all over the world in retreat centers and on cruise ships. We  even have taught in a Salt Cave!  The possibilities are endless.
white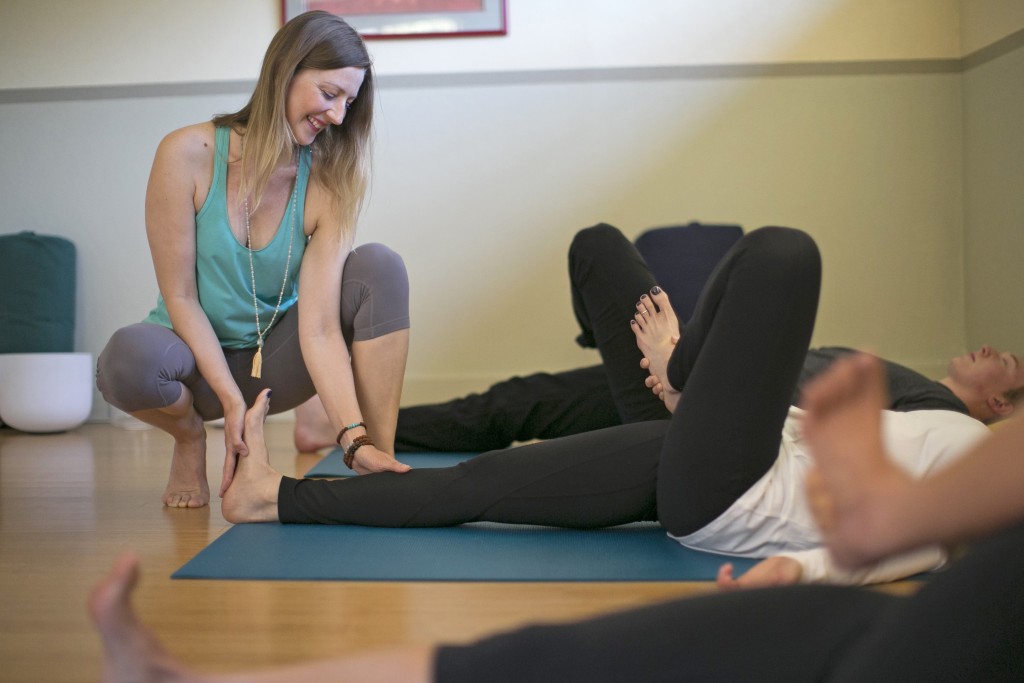 5.
You can combine your passions!
If you have a love in life besides yoga you can join forces and teach for a niche audience. We have grads that teach Let It Go Yoga "fore" Golfers at their local Pro Shop. We have seen teachers offer Let It Go Yoga for Gardeners, for Hikers, for Swimmers, for Runners. You get the idea. Why not?  Let it Go Yoga will enhance the performance for a variety of activities.  You can also teach yoga and help support

 

others by offering Let It Go Yoga at Cancer Centers, the MS Society, the Arthritis Foundation, the Braille Institute and other organizations.  We have brought yoga to the disabled community and teach Let It Go Yoga for All Abilities. We teach Let It Go Yoga as a fundraiser and help raise money for our favorite non-profit organizations. How cool is that?
white

6.
You can make money teaching yoga.
The naysayers will mention that there is no money in teaching yoga. And that is just not true. Yoga is a valuable service that people are willing to pay for. We have made a great living teaching yoga all these years. If you are dedicated and stick with it, are willing to do a little creative marketing and self promotion, success will inevitably follow. Our training offers all you need to get started with your new yoga business. We have many teachers
who

are well paid for their classes and receive some pretty great

 

perks as well.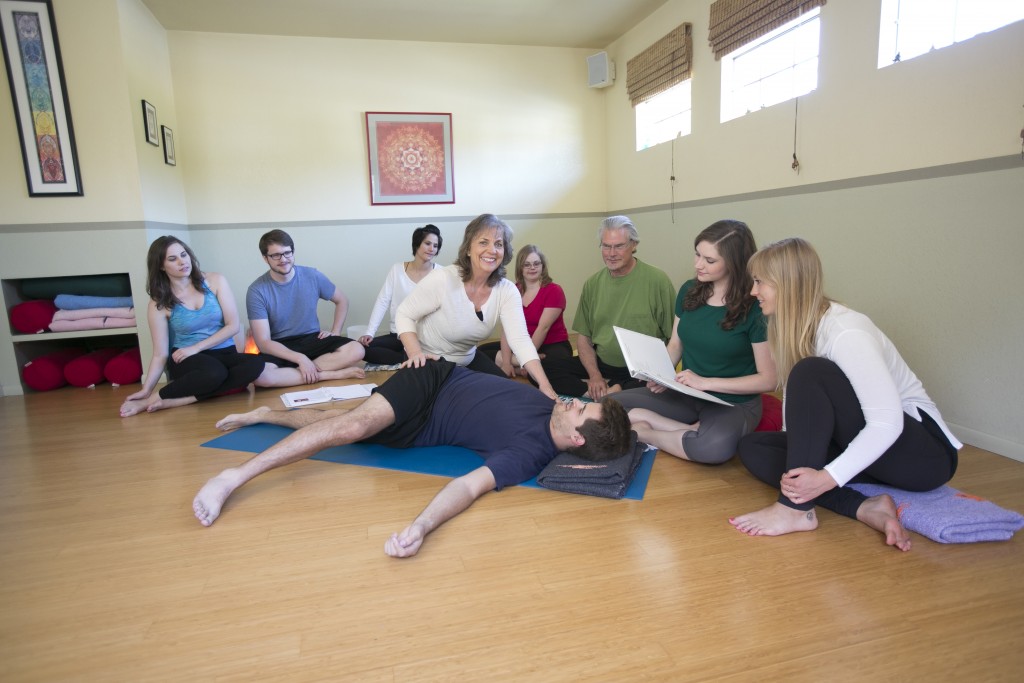 7. 
Every time you teach, it benefits you!
When you teach yoga, you show up in the present moment.  It's a time to serve others and put your life and trials on the back burner. Every student is a gift. Every student is a teacher for you to learn from in some way. With every word you speak you are talking to yourself. Each time you remind your students to show up, let go of their worries and to-do-lists, breathe deeply and get into a meditative space, you affirm your own beliefs. Every time you teach, YOU receive a powerful healing!
white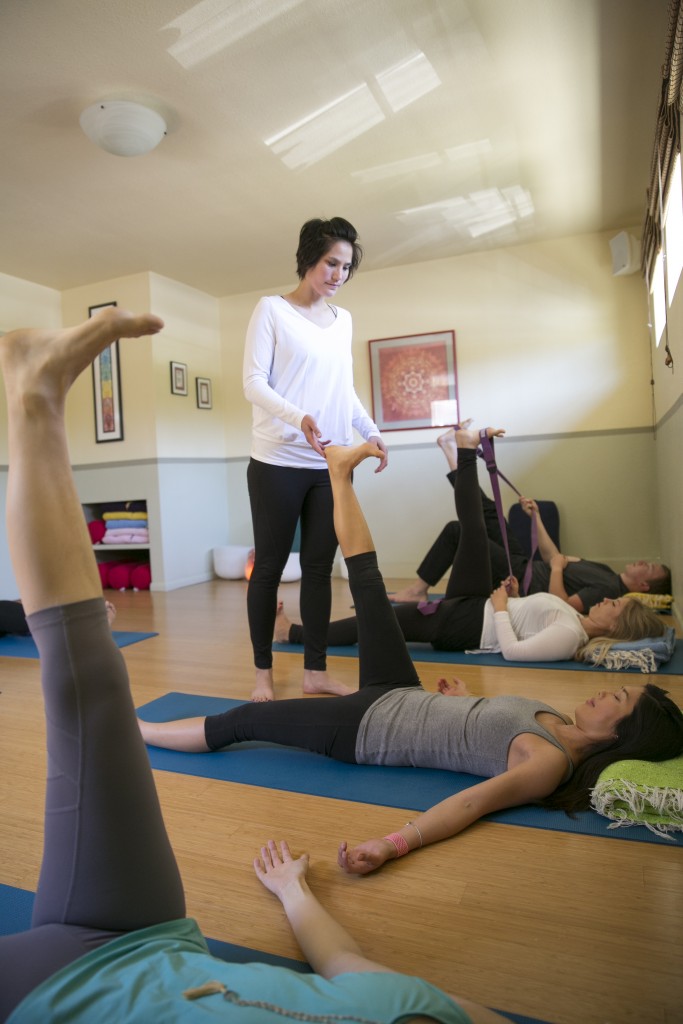 I hope I have inspired you to look into becoming a Let It Go Yoga teacher. We have 7 spaces left for Beta testers. This is a one time opportunity to receive step by step instructions that will get your started on a successful career teaching yoga. In exchange for your feedback you will receive certification for 1/2 off of our standard tuition and lifetime access to the classes and all upgrades! 
Click below to apply, and we will send you all the details.